Best Brand Promotion & Investor Awareness Marketing Campaigns
Reinvent Business is an established Top-Level Innovative Digital Marketing, Market Awareness and Investor Awareness company with 21 years of experience providing the highest quality Digital Marketing, Market Awareness and Investor Awareness services to public companies worldwide. We have an A+ rating with the BBB.

We provide high-quality professional local, nationwide and global Digital Marketing, Brand Building and Investor Awareness campaigns for public companies, increasing their online presence, market awareness, investor awareness, and creating a powerful online visibility which boosts sales, revenue, builds brands, brings investors, and new customers for the following types of companies:



Online Retail: Cosmetics, Fashion, Beauty, Clothing, Jewelry, Hemp Food Products



Gold Mining, Oil & Gas, Technology, Life Sciences, Cleantech, Consumer, Industrial Products



Medical: Cannabis, CBD Medicine, Plastic Surgeons, Naturopathic, Medical Marijuana



Digital Entertainment: Casino, Online Games, Poker, Sports Betting, Social Casino Gaming



Financial: Investment Banking, Private Equity, Payday Loans, Factoring, Crowdfunding



Manufacturing, Distribution, Wholesale, Pharmaceutical, Bioceuticals, Biotechnology



Business Services: Attorneys, Accountants, Insurance, Health, Internet, Real Estate

We help our clients acquire customers, launch new products, sell existing products and we also create very effective brand visibility campaigns.

DIGITAL MARKETING SERVICES

Promoting Public Companies to Investors



Brand Promotion



Increasing Market Awareness



Strategies to Increase Share Value



Increasing Investor Awareness



Increasing Online Presence



Branding and Social Media



Brand Re-Launches and Revitalization



Mobile Marketing

We work with public companies featured on the following Stock Markets: CSE, TSX Venture, TSX, OTCQB, OTCQX, OTC Pink, NASDAQ, Frankfurt XFRA and SGX.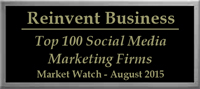 Serving U.S. | Global: Alabama, Alaska, Arizona, Arkansas, California, Colorado, Connecticut, Delaware, Florida, Georgia, Hawaii, Idaho, Illinois, Indiana, Iowa, Kansas, Kentucky, Louisiana, Maine, Maryland, Massachusetts, Michigan, Minnesota, Mississippi, Missouri, Montana, Nebraska, Nevada, New Hampshire, New Jersey, New Mexico, New York City, North Carolina, North Dakota, Ohio, Oklahoma, Oregon, Pennsylvania, Rhode Island, South Carolina, South Dakota, Tennessee, Texas, Utah, Vermont, Virginia, Washington, West Virginia, Wisconsin, Wyoming, Los Angeles, Beverly Hills, Newport Beach, Orange County, Irvine, Laguna Beach, Costa Mesa, Lake Forest, Balboa Beach, Anaheim, Aliso Viejo, Corona Del Mar, Laguna Woods, Laguna Niguel, Laguna Hills, Tustin, Huntington Beach, Santa Ana, Garden Grove, Long Beach, Santa Barbara, Venice, Manhattan Beach, Redondo Beach, Torrance, San Juan Capistrano, Fullerton, San Clemente, Dana Point, Orange, Newport Coast, Mission Viejo, Coto de Caza, Corona Del Mar, Riverside, Rancho Santa Fe, Sacramento, Bay Area, Southern California, San Francisco, Chicago, Houston, Dallas, Phoenix, Detroit, Boise, Salt Lake City, Miami Beach, Philadelphia, San Diego, Berlin, Geneva, London, Milan, Munich, Paris, Warsaw, Australia, Belgium, Canada, Denmark, Dubai, Finland, France, Germany, Hong Kong, Hungary, Italy, Japan, Malaysia, Mexico, Costa Rica, Rio de Janeiro, Sao Paulo, Brazil, Columbia, Norway, Singapore, Spain, Sweden, UK
Public Companies IR PR Canada USA Europe Digital Marketing Campaigns
Best Brand Promotion & Investor Awareness Marketing Campaigns